While sleeping, we all want the comfort level to be the highest. Many people find it difficult to sleep during the night because of full darkness. And they need some light to be able to sleep peacefully. Here we have the LED night lamp, which is perfect for people who need light to sleep. Moreover, it comes with a projector light, which makes it even better.
There are many products that you can get for your home that can increase your functionality. And the LED night lamp is undoubtedly one of them. It helps you to see correctly at night. And the fact that it has projector light allows you to create a setting that you like and what you want.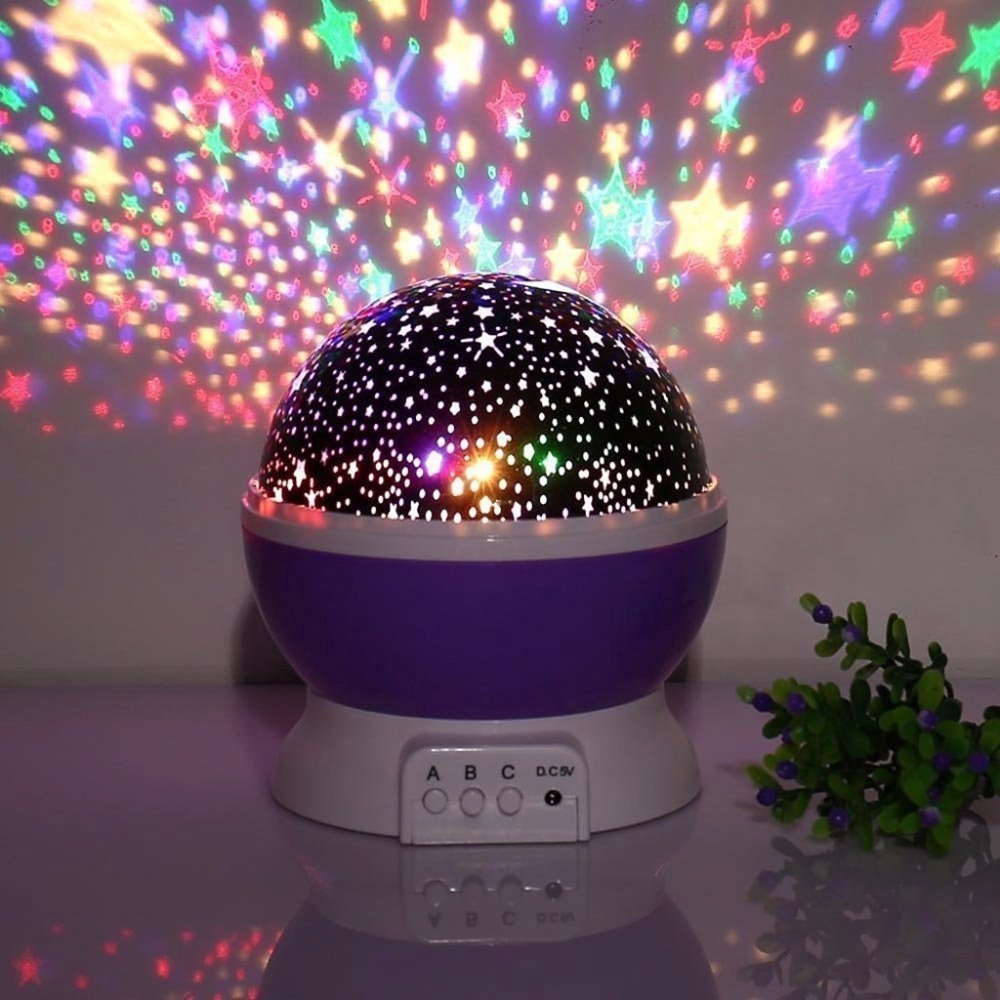 Using an LED night lamp like this, which also has a projector light, helps you in showing off affordable stars as soon as you turn it on. Moreover, you can also choose to place the light in the room of your child. If you want to turn it on, you can use an AAA battery or a USB cable for the same. Moreover, the size of the product is very compact as it is twelve by twelve by ten-point three centimeters in its scope.
Using this device, you get as many as eight different colors, and you can turn off the colorful light by long-pressing the button for a while. Moreover, you can also choose to replace the picture which the device shows by removing the image which is present inside the machine. You can grab it and use the different types of pictures that are available in the set. Once your child can see the fantastic images of stars and oceans around, he will get pleased. And this is why it is a perfect product which you can use as a gift.
Why Get This Product For Yourself?
There are many beautiful advantages which you can get by using this LED light lamp. It can help you in getting light, which is not at all harmful to the eyes. When you sleep, you have to turn off the ceiling light and switch on the night lamp so that you can sleep peacefully. Many children are not able to sleep at night because of the bright lights. And this is why this projector light is efficient. You can also use it to project beautiful stars and oceans while telling bedtime stories to your kid. Furthermore, it is not at all difficult to use, and it can help you in sleeping better and faster.
The bedroom lighting is highly functional, and the device will start spinning the image once you press it. If you press the button twice, it will begin showing white color. And if you press it for the third time, the rotation will stop. And on the fourth press, the light will get off. So if you are looking for an ideal product which can help you while sleeping, this is it.