In today's fast-paced world, it has become difficult to keep track of our physical and psychological health. People who work for long hours often end up neglecting their own well-being. However, with the advancement of science and technology, it has become very easy to monitor and maintain your health with the aid of fitness gadgets. Today these gadgets are no more limited to smartwatches and fitness bands. There is a wide array of smart fitness gadgets available to choose from. Therefore, we have compiled the list of best gadgets that are accurate, simple and handy for tracking your health.
The Skulpt Scanner (Price- $99)
This gadget connects to a smartphone app (iOS/Andriod) and provides the user with a better understanding of the body composition. It gives an accurate assessment of a person's physical health status by measuring the amount of fat and quality muscles in the body. The Skulpt Scanner can scan fat levels from 24 different zones in your body. This allows the user to identify areas that need shaping and toning. The Skulpt app also suggests necessary exercises and keeps track of the progress.
Vyper 2 Vibrating Fitness Roller
Foam rollers are popular among athletes, trainers, and gym-goers. They assist in warming up before workout sessions and cooling down later. Hyprice Vyper 2  is a new age foam roller that comes with an installed vibrator. It comes with 2 hrs of battery backup and three different power levels. The Vyper 2 aids user in improving blood circulation, increasing flexibility and reducing muscle fatigue that results from a workout.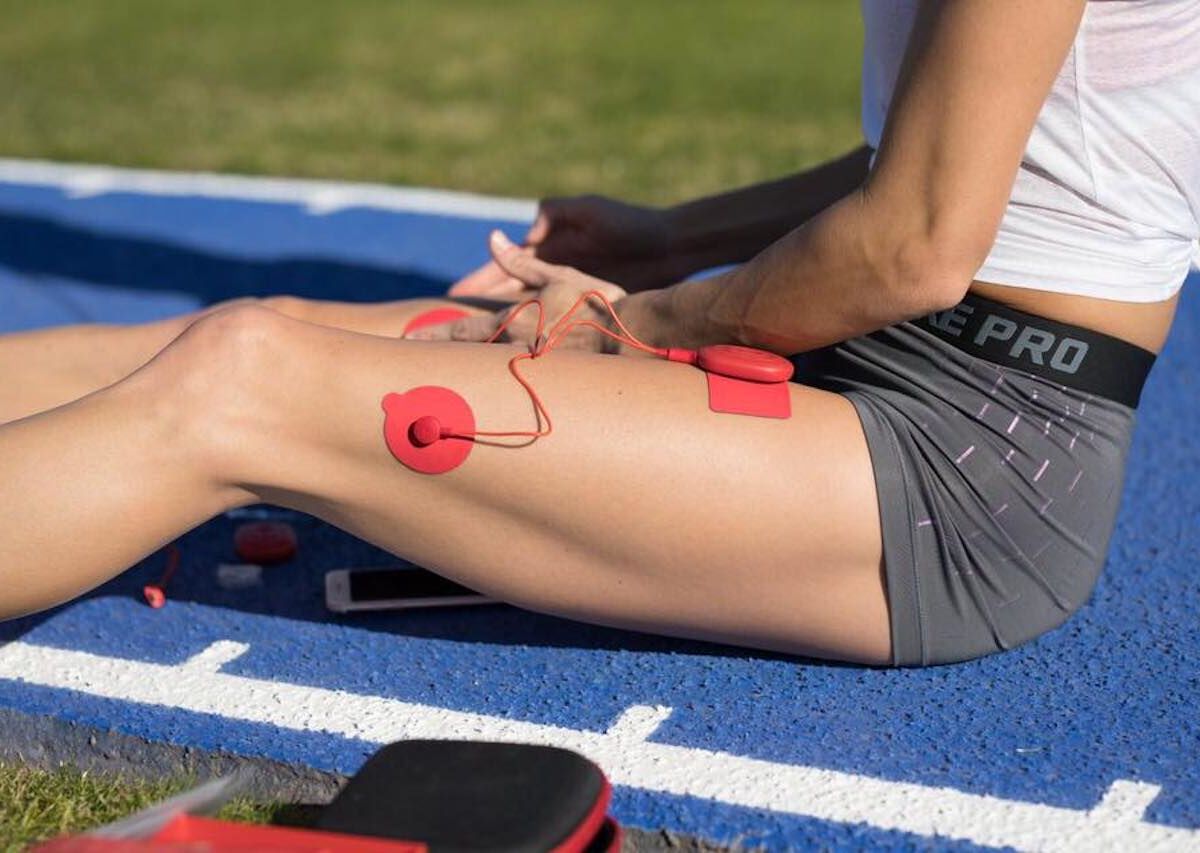 Fitbit's Aria 2 Smart Scale (Price- $130)
Fitbit is a popular brand in the arena of fitness trackers among health enthusiasts. Aria 2 is a smart weight scale that is loaded with beneficial functions for anyone who aims at reducing weight and tracking their progress. Apart from measuring weight, Aria 2 also calculates BMI and provides an assessment of body fat. This smart scale has the ability to store information of eight different individuals at a time without mixing them up. You can sync this data to smartphones to check graphs and trends. You will thus get a clear picture of progress made and overall health condition.
iFIT's HR Sleep Tracker (Price- $119)
Many smartwatches and fitness bands have inbuilt software to track and monitor sleep. But wearing them to bed is pretty uncomfortable. Hence, iFIT came up with HR Sleep Tracker which comes in the shape of a disc that can easily slide between boxsprings and mattresses. You can connect this gadget to your smartphone. It records the amount of REM sleep that you get, the number of times you wake up and how much relaxed and restful you slept. Moreover, it operates by studying your heartbeats and respiratory rate. It also understands users sleeping patterns in order to generate information on overall sleeping trends.
Ozmo Active Smart Bottle (Price- $70)
This smart bottle acts as a friend that tells you to stay hydrated. It reminds you to drink a sufficient amount of water at regular intervals. It also keeps track of the total amount of liquid consumed through-out the day. This 16-ounce bottle can be synced to smartphones and comes with a rechargeable battery and Bluetooth connectivity.